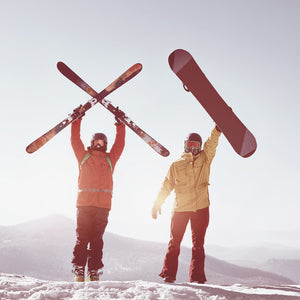 More Than Just
Ski & Board
York's Go-To Spot for
Winter Gear
We've got your winter gear and service needs covered! Stop by the shop to view our selection of skis, snowboards, snowshoes, outerwear and accessories.
Accessories
We carry a range of accessories for those that live an outdoor lifestyle. From socks and wallets to compasses and binoculars to storage boxes and travel gear, there's something for the entire family.
Uller's Outdoor is Central Pennsylvania's year-round destination for skis, snowboards, e-bikes, pickleball paddles and balls, disc golf discs, water sports, skateboards, and much more! Our knowledgeable staff will help you select for your activity.